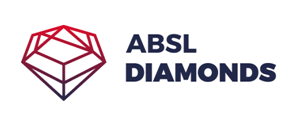 Celebrating 10 years together
We are delighted to recognize the most exciting & innovative projects within the Czech Business Services industry in 2023!
Find out how to apply below.
The ABSL Diamond Awards will be awarded on 1st November 2023 in Marriott Hotel Brno.
CATEGORIES & APPLICATIONS
Download the application form for the appropriate category above
Each company can nominate one project in each category (up to 7 projects in total)
Submit your application form below by October 10, 2023
Timeline of ABSL Diamonds 2023
October 10: Applications Deadline
October 11-20: Jury assessment
November 1: Announcing winners during Diamond & Fusion Leaders Awards Ceremony
ABSL DIAMONDS 2022:
SHOWCASING BUSINESS RESILIENCE
The ABSL Diamond Awards are given annually to innovative projects that move the business services industry forward and serve as an inspiration for the sector and beyond.
Last year the innovators from business services were awarded in 7 categories: Customer Initiative, Value Creation, Education, Business Innovation, Employer Branding & People Engagement, Innovative Workplace & Remote Working Strategies & ESG Towards Resilience. Read what the winners have to say about their awards.